Greetings and Welcome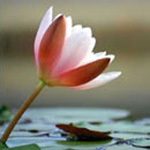 A message from Sondra Shaye regarding Covid-19:
We have all been adjusting to a new way of life, at least temporarily, since the spread Covid-19. To assist and support you in these very challenging times, our healing sessions, classes and other services will continue uninterrupted. These sessions can bring a deep sense of calm, relief, and well-being, and can be enormously supportive during these stressful times. All sessions and classes will be facilitated by distance while social distancing is in effect. Distance sessions are equally as powerful and effective as in-person sessions. How may we assist you?
If you are experiencing stress, anxiety, or depression as a result of the current crisis, if you are feeling isolated, if your physical body is starting to be affected and you are feeling a bit rundown or under the weather, if you are catching a cold or flu, or experiencing a cough, all of these issues can be eased tremendously through energy healing sessions.
Rising Star healing sessions and the Emotional Cord Cutting are tremendously helpful for healing and releasing on the emotional and psychological levels, bringing a deep sense of calm and well-being. Biontology healing sessions work extraordinarily well for physical symptoms. With Biontology healing we can remove many toxins, including heavy metals, we can also relieve a cold or flu, especially when treated early, and we can help ease a cough or other lung-related issues. Spiritual Counseling sessions bring solace, peace of mind, and deeper understanding. Spiritual Counseling sessions can be uplifting and calming during these trying times.
Experts are advising everyone to avoid getting a cold or flu, as that can weaken the immune system. If you feel like you're getting a cold or flu and you want to catch it before it grows, or you want to make sure it's just a cold and not Covid-19, it can be extremely helpful to receive a Biontology healing session by distance. Biontology healing is very effective at helping to remove a cold, especially if it is treated very early. We recently worked with a few people who felt like they were getting a cold and were naturally extremely concerned about Covid-19. They were very relieved when all their symptoms were gone after a Biontology healing session. (Naturally they continued to practice social distancing to be safe.)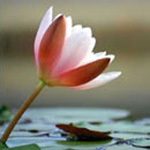 Through powerful and proven healing systems and transformational healing workshops you can find happiness, balance, peace within and relief from challenging issues.
You can quickly become the person you were born to be!
You will bring forward your potential and experience shifts you thought were not possible.
This service will illuminate and improve your life in profound and lasting ways.
Take the first step. We are here.

"One of the challenges of moving through fear is identification. After a while, you identify with the problem for so long that you don't know who you are without it. So, now instead of trying to navigate through try to imagine who you would be without the problem. Allow a loving world that is beyond this fear to fill your mind and heart. Imagine being free. This is the bridge home." - Derek O'Neill
"To serve another is to remember yourself."

"They say that good things come in small packages. Well, it is true after you meet Bhakti Sondra Shaye. She is small in the physical sense, but let me tell you, she is big in the healing sense. Don't let her fool you, when she is channeling healing she is unlimited in size." - DEREK O'NEILL, author, transformational therapist, master healer, spiritual teacher (Dublin, Ireland)



"Bhakti Sondra, I appreciate you and all of the Light you are adding to the world. God Bless you." - PATRICIA COTA-ROBLES, author, spiritual teacher and therapist





"I listened to one of the videos with Sondra last night, and I feel connected to her talk. Sondra radiates so much unconditional love, joy and light, and it makes me wonder how is it possible to achieve that state of being. I believe that I found Sondra for the purpose of my healing and spiritual growth. With kind wishes."

"Sondra has something within her that transcends; this is something other, without hyperbole, she has something extraordinary within her. She touched me and my sorrow came welling out of me in the most healing way."

"Thank you for all that you've done to help others. The testimonials made me a bit teary eyed because you've touched so many people. Namaste."






We stand in solidarity with our Black sisters and brothers. As a privileged white woman, I cannot begin to imagine what people of color have felt and endured in this country now and throughout our history. But I can be an ally. I can reject racism, call it out and fight against it. I can listen and learn. I can work for change. I can campaign and vote. I can extend a hand. I can open my heart. I can see love in the eyes of my sisters and brothers. Black Lives Matter. ~ Sondra Shaye