Greetings and Welcome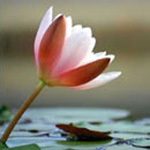 Through powerful and proven healing systems and transformational healing workshops you can find happiness, balance, peace within and relief from challenging issues.
You can quickly become the person you were born to be!
You will bring forward your potential and experience shifts you thought were not possible.
This service will illuminate and improve your life in profound and lasting ways.
Take the first step. We are here.

"One of the challenges of moving through fear is identification. After a while, you identify with the problem for so long that you don't know who you are without it. So, now instead of trying to navigate through try to imagine who you would be without the problem. Allow a loving world that is beyond this fear to fill your mind and heart. Imagine being free. This is the bridge home." - Derek O'Neill

"To serve another is to remember yourself."



"They say that good things come in small packages. Well, it is true after you meet Bhakti Sondra Shaye. She is small in the physical sense, but let me tell you, she is big in the healing sense. Don't let her fool you, when she is channeling healing she is unlimited in size." - DEREK O'NEILL, author, transformational therapist, master healer, spiritual teacher (Dublin, Ireland)

"Bhakti Sondra, I appreciate you and all of the Light you are adding to the world. God Bless you." - PATRICIA COTA-ROBLES, author, spiritual teacher and therapist

"I listened to one of the videos with Sondra last night, and I feel connected to her talk. Sondra radiates so much unconditional love, joy and light, and it makes me wonder how is it possible to achieve that state of being. I believe that I found Sondra for the purpose of my healing and spiritual growth. With kind wishes."
"Sondra has something within her that transcends; this is something other, without hyperbole, she has something extraordinary within her. She touched me and my sorrow came welling out of me in the most healing way."
"Thank you for all that you've done to help others. The testimonials made me a bit teary eyed because you've touched so many people. Namaste."
"Sondra, Thank You. You have been an enormous help to me. I feel good for the first time in 8 years. I was in hell and I was brought out. I want to stay on this path."