Karnak Initiations
Into the Great White or Gold Brotherhood
Named after the Thirty-Nine High Counsel of Karnak, or Christ Consciousness of the opening of the 1,000 Petal Lotus to the vibration of Gold.
"These workshops are one of the greatest gifts that you can give yourself. My life has evolved in so many amazing ways since taking the Karnak Initiations."
"It was by far the most profound spiritual experience I've ever had."
"Each level is a further advanced step of self-awakening and enhances all other aspects of your life." - The Masters of Light
"The Masters have reawakened the lineage of the Great White or Gold Brotherhood. Where the old is dropping away for the expansion of consciousness received during the initiation formerly known as the Adept Initiation into the Great White Brotherhood, now called the Karnak Initiation into the Great White or Gold Brotherhood. This is an advanced step of self-awakening. When this cycle is complete through the Divine Prism will arrive the seven colorful rays known as the Brotherhood of Rainbows, in which all of humanity will feel the benefits of the work you've done on yourself. This enhances all other paths, not eliminates them. It is done in the spirit of cooperation, not competition.

There are 36 levels to the Great White or Gold Brotherhood. Each level is a further advanced step of self-awakening and enhances all other aspects of your life, and any other modality you currently have been initiated into. These initiations are inclusive, not exclusive. They are for self-empowerment. This is for your spiritual advancement. Humanity will benefit through you taking these steps on your own path." - The Masters of Light
The Karnak Initiation is an extremely powerful and profound method of bringing greater connection with Spirit into your life. It enables you to quickly move much further along your spiritual path, and ENHANCES ALL OTHER ASPECTS OF YOUR LIFE.
All the great Spiritual Masters who have been in physical form received physical initiations in order to bring their spiritual abilities and energy fully into their physical bodies. Many have received the Karnak Initiation - Jesus, Mary, King David, King Solomon, for example, as well as Mother Teresa, Michelangelo, Einstein, Jung, the Beatles and Sting!
If you are ready to take this huge step into self-empowerment, direct connection with Spirit, and greater service to yourself and others, please join us.
An Initiate is defined as "a human being who, having traversed the path of evolution, has entered upon the final stage of the path, the path of Initiation."
The Great White or Gold Brotherhood, along with its Service Divisions, is the group of all Beings of Light, serving both on the Higher Planes and here on Earth, who are dedicated 100% to serving humanity in spiritual evolution towards Enlightenment. The Great White or Gold Brotherhood is the vehicle through which humans work directly with the Hierarchy of Light (Higher Dimensional Beings). These Higher Beings invite you to join them in their commitment to serve the Light at this time.
Initiation into the Great White or Gold Brotherhood must be physically performed for you by a person who has been empowered to do so. It does not require you to change your practices of worship; it has no religious affiliation or content, just Spiritual. This is your personal invitation to access knowledge, wisdom and understanding from the Masters.
The permanent benefits of receiving the Karnak Initiation are many:
~You hold greatly increased amounts of spiritual energy and a higher vibration to assist you with your service.
~You begin to work with new, more powerful, Spirit Guides to assist you in your spiritual evolution.
~You gain more direct connection and communication with the Higher Realms, your Spirit Guides, and the Higher Beings of Light.
~Your spiritual abilities become stronger.
~New spiritual abilities develop.
~You are invited to energetically attend weekly meetings with the Hierarchy of Light on the Higher Planes, where profound spiritual knowledge is shared.
~Limiting karma may be removed during your initiation process.
~You are sealed in the Light and provided with strong energetic protection.
~You will be given increased access to the wisdom of all the Masters of Light throughout the ages, who are still with us and continue to help us, as they are also members of the Great White or Gold Brotherhood.
~All aspects of your life are significantly enhanced.
This is a permanent leap for your soul and will stay with you beyond this physical lifetime.
Sondra is honored to be empowered and trained to bring these profound initiations forward to all who wish to benefit from them, as the power and purity of these initiations enhance all aspects of your life. These initiations cannot be received directly from Source without a physical person facilitating them.
If this information resonates with your soul and you want to do more for yourself and for all of humanity, please join us for this profound initiation.
Karnak Initiations into the Great White or Gold Brotherhood may be received by distance as well. Each distance initiation is as powerful as an in-person initiation.
If you would like to organize a workshop in your area, please let us know. We are honored to share this powerful spiritual work with everyone.
We wish you well on your journey.
Karnak Initiation Testimonials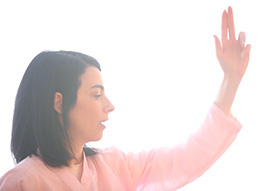 "I have to say that the most important thing I've done in my life is the Karnak Initiation. I very much want to bring this energy into the world and be a part of Love, Energy, Healing.
"Words can not express our gratitude for the Karnak Initiations."
"Taking the Karnak Initiations with Sondra Shaye was one of the most important steps of my life."
"I want to thank you deeply for that incredible life-changing workshop and initiation. I wept all the way home. Yes, it opened my heart. I'm sending you large heaps of love and so much appreciation for all you do. You are a wonder and a real teacher. Bless you for coming into my life."
"And Thank You so much for your time and understanding, especially the KARNAK Initiation. This to me is THE MOST WONDERFUL AND MAGICAL THING I HAVE EVER DONE."
"Thank you for initiating this experience for me. My life is forever changed and I have been shown my purpose and the work I am called to do. It's incredible. Simply incredible. I'm very grateful to you. What a ride."
"Dearest Sondra, I haven't sent you my feedback yet since our last class. I was waiting for the intense energy to settle a bit and amazingly it hasn't happened yet :) The whole experience was incredible, powerful, very very loving and positive. Such a pure energy stream - beautiful! Thank you Sondra for doing what you do with such love and such high level of integrity."
"OMG I am so glad I participated and signed up because this was an amazing initiation, one that I know will enhance my energies significantly! I got extremely hot during the initiation then after the initiation I got ice cold like I needed to warm up somehow. So I jumped in the shower and then a huge download of energy came swooshing in. I'm in an extreme state of bliss. Thank you again Sondra"
"It's been incredible. I am blessed and grateful to you for initiating this. I'm filled with all this 'knowing' about things. More waves of energy in my body."
"Today was incredible! The initiation, the energy in the space all day, the BEAUTIFUL healing you facilitated for me - and I mean beautiful!!! It was simply incredible! While we are NOT the doers, there is a talent and a gift to being able to facilitate and the way you do so is subtly stunning and moving."
"Hey there Sondra, wow, what a profound experience that Initiation was! I can't thank you enough. It was by far the most profound spiritual experience I've ever had. It was all wonderful. Thanks for helping me and for being such a great teacher. You rock!!"
"Hi Sondra. Thank you for the day. It was something I have never experienced before. Magical day. You're a great person. How do you do it?"
"I had a very unusual experience in the last class. It made me appreciate what you and the Ascended Masters are doing to help all of us. Your sacrifice is priceless."
"Thank you so much for a magical life changing experience today."
"Since the Emotional Cord Cutting, the Rising Star healing, and the Karnak Initiation there are so many shifts in my being, I can't even list all of them here. Everything accelerated. During the Initiation I had some profound experiences that changed my perception."
"After receiving the Karnak Initiation, I Immediately felt this powerful feeling of Pure Love."
"Thank you, thank you, thank you for such an incredibly special day! I am still taking it all in, I am so excited to see/feel how it all unfolds! I am so grateful to have you in my life, you are such a special and amazing soul! So much Love!"
"Thank you for the beautiful Karnak class. This second one was really powerful and wonderful. I feel so happy and excited to serve and I hope that by serving others I can help identify who I am."
"Thank you for the wonderful class yesterday. I feel like a huge weight has been lifted from me. As you know these past few weeks have been very challenging for me and since the class I feel more content and at peace. I look forward to my next Karnak initiation and I'm recommending that my husband take a class. Thanks again."
"I find mere words inadequate to express what transpired throughout the Initiation weekend as well as the depth of my gratitude. With my deepest appreciation and so much LOVE LOVE LOVE."
"Sondra, thank you for a most special day. I am so grateful that I can't find the words. You are an incredible individual and I feel blessed that you came into my life"
"Thank you for the amazing class. I was in awe at what I experienced."
"Thank you so much for everything over this completely life changing weekend. I was very honoured to take your class and am so thankful that you provided such a loving and pure environment for all of us. It was just perfect."
"Thank you for sharing your love and light through the Karnak initiation. The path to God is amazing and I feel so blessed to have awakened."
"Thank you so much for class yesterday! I have no words really to describe how I feel other than immense gratitude, but the words themselves seem somehow diminishing at pinpointing the depth of it!"
"By the way, I have noticed such a huge shift! It started a day or two after the initiation, and while I was working at the piano, it was almost as if a light switch went on, and I felt bathed in energy. It was astonishing. I have noticed my heart opening up and have been in contact with several old friends with whom I had lost touch. Just amazing."
"Thank you!!! I do feel strongly for Karnak, as it's part of my journey home. I feel its pull - gentle, steady and clear. Karnak is only about love and service to humanity, that's the call. I figure that I went to a lot of trouble to be born, go thru all that collecting of "my stuff", that if I would walk away from my karmic destiny - what a waste of time and effort of all that preparation. Why not just do God's will and take advantage of the amazing resources God gives us. What else is there? It's all quite practical and magical at the same time."
"It's very exciting that Karnak is reawakening for humanity, and I feel blessed too to be a part of that in whichever small way. Being of service to Karnak is a kiss from God."
"Saturday's class and initiation was truly a gift from heaven. I've been feeling happy since I stepped into your healing center. I looked up at the clouds today, just over and over saying, 'Thank you, Lord.' I'm just in a state of gratitude. Wow! Once again, thank you and all others from the Hierarchy of Light for giving me such love, guidance, healing, teachings."
"Thank you! Thank you! Thank you! Last Saturday was a truly amazing experience for me and I am incredibly thankful to you and all that helped me find you and guided me to your workshop. I feel as if a veil has been lifted from me and a loving energy is rushing through my body helping me to find my path."
"Hi Sondra, I know you get a lot of feedback of just how wonderful you are but I must add to it. I have only now come out of the blessed fog I have been in since Saturday to e-mail you. Wow!!!!! What a journey! As usual, anything associated with you or Derek has far exceeded anything I thought possible. I truly feel blessed and supremely grateful to have been part of such a life changing Initiation with such a wonderful group and of course a wonderful teacher such as you. I can literally feel my cells mutate, my body transform, my perception of myself and my abilities enhance almost like some comic book superhero! I am truly a lucky person to be associated with you. I know I am gushing but I am just so grateful for it. Thank you again so much, SAI RAM!!!"
"These teachings are so interesting and make so much sense to me. There has never been anything that I've been so interested in and grasped so easily. I bore easily, but these approaches to overall knowledge and universal truth are completely fascinating. I'm so glad to have met you, as you've helped me to change my life for the better."
"Dear Sondra, thank you so much for your courtesy, healing and love. The loving energy generated at the 'Brotherhood' workshop will remain with me forever and ever. I thank you so much. You will always be in my thoughts and prayers. I don't know how long you've been doing this workshop and initiation, but you are the greatest!"
"My experience at the Initiation was so profound and moving that it marked an important transition in my life. The Initiation ceremony was so beautiful and 'other worldly', especially when Sondra channeled the Christ to me, and I shall never forget it. Since then, I feel that my steps have been guided and watched over in a very special way. I have been jettisoned to a deeper place of knowing and love for the Divine. I am truly thankful to you, Sondra, for providing this experience for me. Blessings, Love and Light to You."
"Thank you, Thank you, Thank you!!! Saturday's program was wonderful, powerful, magnificent, healing, life changing... (I have to enlarge my vocabulary! I am not finished describing how much the program meant to me and I have already run out of words!!) Of course the defining reason for the overwhelming success of this program for me, is you. Without you it would not have been what it was. I am so blessed. I am grateful for your support and love and willingness to include me in your program. I am honored to be in the company of such dedication and leadership. Thanks so much again. Love and Gratitude."
"Hi Sondra, I know I thanked you, however, I must express my gratitude and say that this day was something else. I didn't know what to expect, and didn't want to go with expectations. I thought the whole day was the Initiation so after all the wonderful healings when you mentioned that now it was time to do the Initiation, I thought 'Wow, there's more?' The message that came through you really hit my heart. I was so filled with joy after hearing the Masters' words, you have no idea!!! When you did the actual Initiation it all felt so familiar. It was so humbling, so powerful, so SACRED. Thank you again for this most wonderful healing and 'reconnecting' day!"
"All that you taught me in the Karnak Initiation program has been so beneficial. I believe with all my heart that this was instrumental in turning things around into a positive direction. I cherish the knowledge that you passed on to me, and I don't know how I ever lived without it. I hope this finds you well, and still teaching and touching more and more people with your gifts of knowledge and healing."
"The impact of this weekend has only begun to sink in. I will be forever grateful to you for contributing to my spiritual path." "The Initiation was perfect. What a powerful weekend! I believe it was and continues to be profoundly life-changing! I've been on a Spiritual path and seeking for a while now and the Karnak Initiation weekend just pulled everything together for me. I am so grateful to you for sharing your incredible gifts with me. It's funny, as I was writing it, I found mere words inadequate to express what transpired throughout the Initiation weekend as well as the depth of my gratitude, but it sounds like you understand just the same - thanks! With my deepest appreciation and so much LOVE LOVE LOVE."
"Thank you so much for holding the class and for sharing all that you are, which is truly astounding. I can already feel a shift - more peace within, more personal power building, more connection to the amazing Beings and Masters and Angels and Guides. I am so lucky!! Yay God!"
"Thank you for the class. I am so grateful, finally after all these years of study to connect the dots."
"I always feel privileged to be in your presence. Your energy is so amazing, delicate and powerful all at once. I am honored to call you my teacher and look forward to learning so much more from you in the future. Yesterday was filled with so much information I look forward to using it all in the coming weeks. The immediate change I felt happen was as if my soul was happy, as if it is finding its way home. So thank you, thank you, thank you for sharing your knowledge with us."
"Thank you so much for the initiation on Saturday. Words cannot describe what I felt during those hours. I feel so honored and happy to have experienced it. Since then, I am feeling much bliss. The challenging feelings I'm experiencing I am fairly certain have to do with my letting go of fear and beginning to trust. Thank you again. You are truly an inspiration to me."
"Since Saturday I have a very serene feeling. Almost like "I just know", if that makes sense. I have a keener self-awareness and an understanding of everything as not random and we are put to the test until we handle it correctly so we can move on to the next life challenge. I feel so full of love for everyone and appreciate people on a soul/spirit level. Everything has shifted energetically for me."
"I feel a beautiful and powerful shift has occurred since the Karnak initiation and I wish to thank you from the bottom of my heart for this priceless gift. I wish you all blessings. Many thanks again."
"I have to thank you deeply for the Karnak Initiation! It was very powerful and I felt it. It opened my heart and changed my being on so many levels so I can't thank you enough. I will certainly be interested in more levels and am happy to organize them with you to do at distance as my experience this time was incredible."
"Thank you! I'm very grateful for you and to be able to learn from you. I've seen very big differences in my healing abilities since I did the Karnak Initiation. So much that it surprises me. Sometimes it's instantaneous."
"Wow, thank you Sondra. You really made me feel relaxed and comfortable yesterday. I was a little nervous when I got there, I can be on the shy side and usually hate speaking in groups so I was relieved you never put me on the spot. So thanks so much for the special attention. I was really impressed with you all and feel really lucky I found you. It was really an amazing experience and I feel very honored to be a part of it. I can't wait for the meeting on Friday!"
"I must tell you that I was working while our distance Karnak session was taking place Saturday. I had the most incredible sensation that lasted about 30 minutes or so. My crown chakra was tingling very strongly and my whole body felt numb. Noticeably my root chakra was especially affected. It felt like I was almost "out of my body" the whole time. I acknowledged the Masters and recognized they were working on me. Wow! It was to date the most powerful session for me and I thank you. I feel compelled to get to level 7."
"My intuition and creativity was enhanced by my taking the Karnak Initiations, and I highly recommend them."
"THANK YOU SO MUCH for this powerful powerful initiation - it was amazing - my brain feels like a light bulb has been turned on and is constantly under juice. I'm also starting to get more and more clarity on the next steps. Thanks again so much for being in my life - it's just so much more enjoyable with all these gifts to share!"
"I feel now again so empowered and wonderful, after having been stuck without noticing it, I feel that I'm closer to who I really am now again."
"I will make an effort to do these initiations more regularly now, as they are such a valuable tool to achieve mastery, going deeper and deeper every time. This really is my path, and I'm so grateful that I can access it so easily through your service!"
"Attending your class has changed my life. It allowed to me lift unneeded burdens in my life. My life is constantly evolving for the better. Thanks for providing me with more knowledge that is helping me evolve. I'm planning on taking another class soon. I will def see you soon. (My friend said that I have a more youthful appearance now.)"
"Thank you sooo much for being such a loving and beautiful facilitator for the Karnak Initiation. I have great awareness of powerful changes happening within me, and I am in a deep, deep space of appreciation and Love. I appreciate you Sondra, and I am so happy to say that you are part of my journey. The initiation was such a beautiful, sacred, and unforgettable experience. I have moments in my days in which I feel like heaven itself is hugging. It has only been 8 days!! There is so much more to come."
"The energy of the class was powerful. I like the way you put yourself into it and at the same time maintain space for others to go through their own processing. You are an awesome blessing!"
"Holy Schmoley, have really felt some energy moving. This is really amazing. Thank you thank you thank you. Love you dearly, dear Bhakti."
"Thank you for the amazing load of pure positive energy over the past weekend, so far I feel like everything is so much easier now, I feel much calmer and happier and looking forward what else I will get to experience."
"Thank you so much for the distance initiation. I felt it and it was like magic."
"In regards to the initiation, all my life I've been very close to getting initiations from spiritual people but nothing fully resonated with me so I respectfully declined every time, until that day that you only mentioned it, I didn't spend months meditating with you, I didn't know you and you didn't know me but inside something caught my attention and now I just KNOW this is the one for me. Im looking forward to join in the class!"
"I am getting new guides coming through, this is exciting! So much is unfolding in dimensions beyond words, it's beautiful."
"Thank so much. I will always be grateful for my trainings with you."
"Thanks for the Karnak training classes. They have accelerated me in my path tremendously. I look forward to growing and raising my consciousness through them. Much Love"
"What an amazing, wonderful and moving class!!! Thank you for your patient presence, teaching and for being you. Love you very much!"
"The evening was for me very profound, and I was bathing in the energy of Karnak flowing through you to all for days afterwards, and really still am. Bless you, your magic. With All My Love.
"Thank you thank you thank you, dear Bhakti Sondra! What an amazing class! ❤❤❤ Definitely feeling the energies. Wish I had the words to say how thankful I am. Much love."
"Thank you for my first Karnak Initiation. It is special and I feel more clear and in trust that I see things without the overwhelming panic and daily physical and emotional toll on me. I thank you and all those who make this available. I would say it felt as if the light were liquid love soft, penetrating the little subtle spaces of my being, and like that, a shift."
"I reallly can't thank you enough for everything. Karnak is an amazing gift for this world, and I feel humbled and appreciative to particiapte!"
"I am honored and blessed to have been a part of the Karnak initiation yesterday. With loving gratitude, I thank you as a Divine facilitator and all Divine Beings who assisted. My friend said I was glowing today. I told her I attended the Karnak initiation with you yesterday. Another said I had the Karnak glow. I wanted to share this with you."